Pinetree Services
We understand that our customers really don't want to see us!  So we place a special emphasis on efficient service and superior quality workmanship.  Exceeding customer expectation is our primary goal and we do all we can to make that happen!
---
ICBC Accredited Collision Repairs and Valet Services.
Pinetree is ICBC accredited for all autobody and auto glass repair jobs, including Glass Express and Express Repair claims.
Pre-authorized for fast work on small claims.
Our working relationship with ICBC means we are pre-authorized to estimate and repair vehicles with certain claims. That means if your claim is small, you won't have to wait while ICBC approves it — we'll get straight to work, repairing your vehicle.
Full-service frame and body repairs.
From fender benders to major collision repair, we'll get it fixed.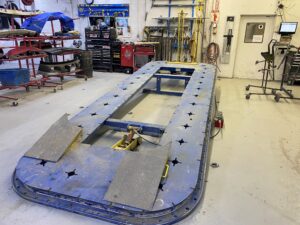 Auto glass repair and replacement and ADAS Calibrations
Our auto glass specialists can repair or replace your windshield, mirrors, lights, and other auto glass items.
ICBC has brought back ROCK CHIP coverage!  If you have Comprehensive coverage on your vehicle and the damage falls within the guidelines ICBC has provided we are able to fix your ROCK Chip for free!   Stop by to see us and our Glass Tech who can advise you of your coverage.
Did you know if your windshield has been replaced and has all the fancy cameras and crash avoidance systems, you need to get it calibrated? Don't worry we got you covered with up to date equipment to make sure these systems are working correctly.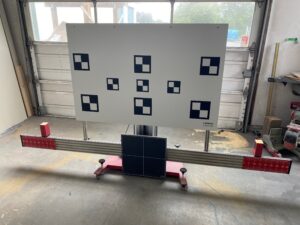 Professional painting.
Match your original colours or get a custom paint job that turns heads – it's your choice.  In Half hour, our booth bakes paint to a better, longer-lasting finish than you'll get with regular curing that can take days.
Courtesy cars.
Our fleet of courtesy cars keeps you on the road while your vehicle is in the shop.
Environmentally friendly paint.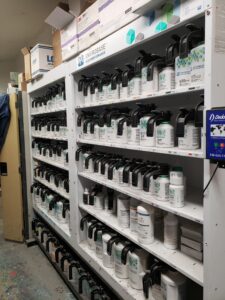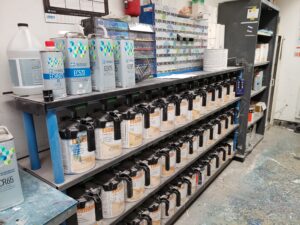 We're among the first shops to replace solvent-based colour coat paints with eco-friendly water-based paint. It looks great, lasts just as long, and it's better for the environment.
When you bring your vehicle to Pinetree Autobody, it's always parked inside the building or in our secure compound overnight.  We provide storage of all vehicles for safety and protection.  And we're happy to assist you in making arrangements for a rental car or take you wherever you need to go!
Home | Location | Contact Us